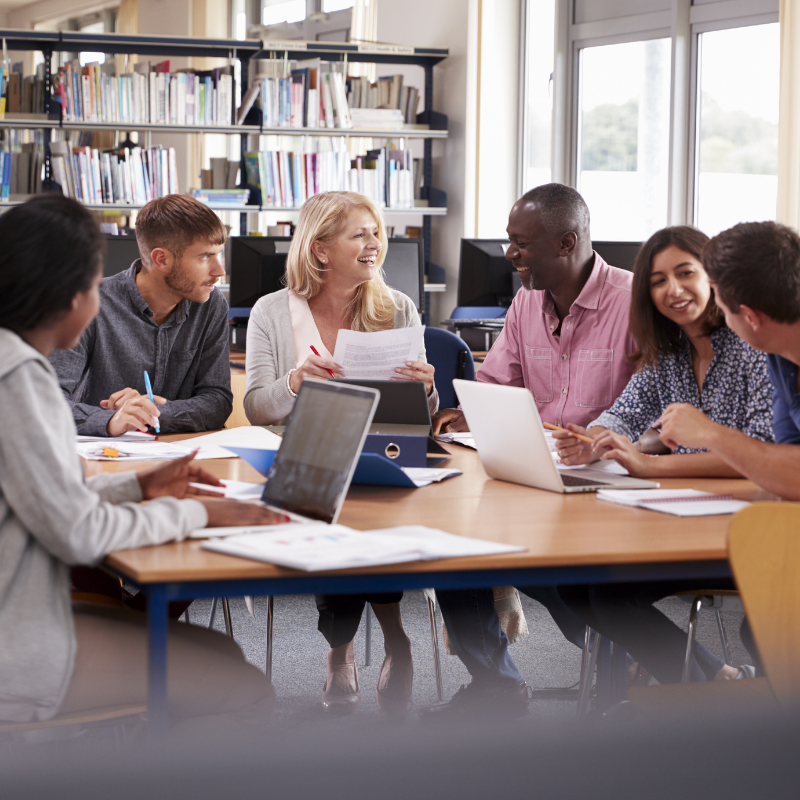 SJIPH is led by two distinguished faculty members of Rowan University and Rutgers University-Camden. Together, they bring more than four decades of research excellence and community-based, collaborative investigation into some of our region's most complex challenges. Both have published in their respective areas of focus, and led other academic-community partnership funding initiatives of varying scales.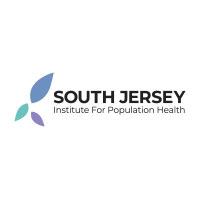 Naomi R. Marmorstein, Ph.D.
Associate Provost for Faculty Affairs
Professor, Department of Psychology
Rutgers University-Camden
Bio
Naomi Marmorstein, Ph.D., is a Professor of Psychology and Associate Provost for Faculty Affairs at Rutgers University-Camden. Prior to her faculty position, she earned a B.A. in Psychology from Yale University and a Ph.D. in Clinical Psychology from the University of Minnesota. Previous administrative positions have included her roles as department chair and associate dean within the College of Arts and Sciences at Rutgers-Camden.
Dr. Marmorstein's research focuses on mental health and substance abuse among youth.  She has served as PI on over 1.1 million dollars in funding from the National Institutes of Health to support her research. She enjoys teaching a variety of courses such as Research Methods, Abnormal Psychology, Developmental Psychopathology, and Careers in Psychology and is a past recipient of the Provost's Award for Excellence in Teaching.
As Interim Co-Lead for the South Jersey Institute for Population Health, Dr. Marmorstein is interested in contributing to the Institute's mission of advancing community-engaged research that promotes health equity in southern New Jersey. A key part of this is supporting the development and maintenance of partnerships among community organizations, Rutgers-Camden researchers, and Rowan researchers. She particularly enjoys supporting research teams in finding collaborative partners and assisting those teams through the entire funding cycle, from proposal through research completion.
(Interim for Cycle 2)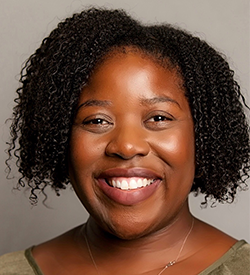 Nicole A. Vaughn, PhD
Associate Professor
Department of Health and Exercise Science
Rowan University
Bio
Nicole A. Vaughn, MS, PhD is an Associate Professor in the Department of Health and Exercise Science in the School of Nursing and Health Professions at Rowan University in Glassboro, NJ. Her research as a health psychologist over the past 20 years has focused on community-based participatory and community-engaged methods to reduce health disparities in African American and Hispanic/Latino/Latinx communities, primarily. She has led evidence-based and evidence-informed chronic disease prevention interventions in urban and rural settings including churches, community centers, after-school centers and grocery stores. She has been a principal investigator and co-investigator on multiple, federal, state, local and industry funded grants. Dr. Vaughn has presented at national conferences and published in scholarly journals focused on reducing disparities for minority communities. She has served on national review boards and as an ad hoc reviewer for the National Institutes of Health. She has been a peer reviewer for the American Journal of Preventive Medicine, Journal of Community Psychology and the Center for Disease Control and Prevention's journal, Preventing Chronic Disease.
Dr. Vaughn has BS in psychology from Morgan State University in Baltimore, MD and a MS and PhD in medical/health psychology from the Uniformed Services University of the Health Sciences' F. Hebert School of Medicine in Bethesda, MD. Dr. Vaughn was selected for the prestigious Ford Foundation Fellowship as a pre-doctoral scholar. Additionally, she completed a 1-year postdoctoral fellowship in cardiovascular behavioral medicine and led a family-based intervention on health in Washington, DC. She also completed a 2-year MT-DIRC fellowship in dissemination and implementation with Washington University in St. Louis. Dr. Vaughn has taught high school, undergraduate, graduate and doctoral students across her long career in higher education. She worked as part of a small team of faculty to develop the Public Health & Wellness undergraduate degree program at Rowan University and teaches upper-level courses in program planning and leadership, public health methods and interventions and US Healthcare Systems.
Over the years, Dr. Vaughn has received awards for her community engaged work in Philadelphia, PA and Southern New Jersey. Recently, she was part of a team that received the 2020 Best Collaborative Award from the Non-Profit Development Center of Southern New Jersey. She received the 2019 Unsung Hero in Public Health Award from the National Community Based Organization Network and was named as 1 of 4 finalists for the 2021 Remarkable Woman initiative for PHL 17 News. Dr. Vaughn's current research involves engaging with multi-sectoral community partners on research focused to address food access and food insecurity for adults and families in New Jersey. She enjoys working with communities and researchers to design mutually beneficial quantitative and qualitative research projects that can provide data as well as direct impact to improve health and wellness for populations in the region.
RURCBOG Leadership & Staff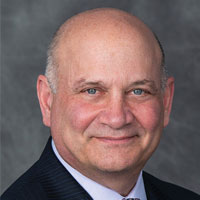 Jeffrey L. Nash
Jeffrey L. Nash
President & Chief Executive Officer,
Rowan University Rutgers Camden Board of
Governors
Bio
Jeff Nash has served on the Camden County Board of Commissioners since 1991 and is the
longest serving Commissioner in the county. Jeff is the Commissioner liaison to the Parks
Department, Division of Environmental Affairs, Camden County Municipal Utilities Authority,
and Pollution Control Finance Authority. Under Jeff's leadership, Camden County introduced
Parks Alive 2025, a five-year plan to create and revitalize all parks, and recreation venues
throughout the county.
Jeff has an established history of government service. He was first elected to public office in
1989 as a member of the Cherry Hill Township Council, where he served from 1990 to 1993.
Once elected as County Commissioner, Jeff initially served as liaison to the county's
Department of Health and Human Services. In that capacity, Jeff helped to initiate the
nationally acclaimed Child Immunization Program, the Camden County Kids Club, and establish
the County YES (Youth Empowerment Service) facility.
Most recently, Jeff was appointed as the CEO of the Rowan University Rutgers Camden Board of
Governors which facilitates and advances the "Eds and Meds" opportunities in Camden.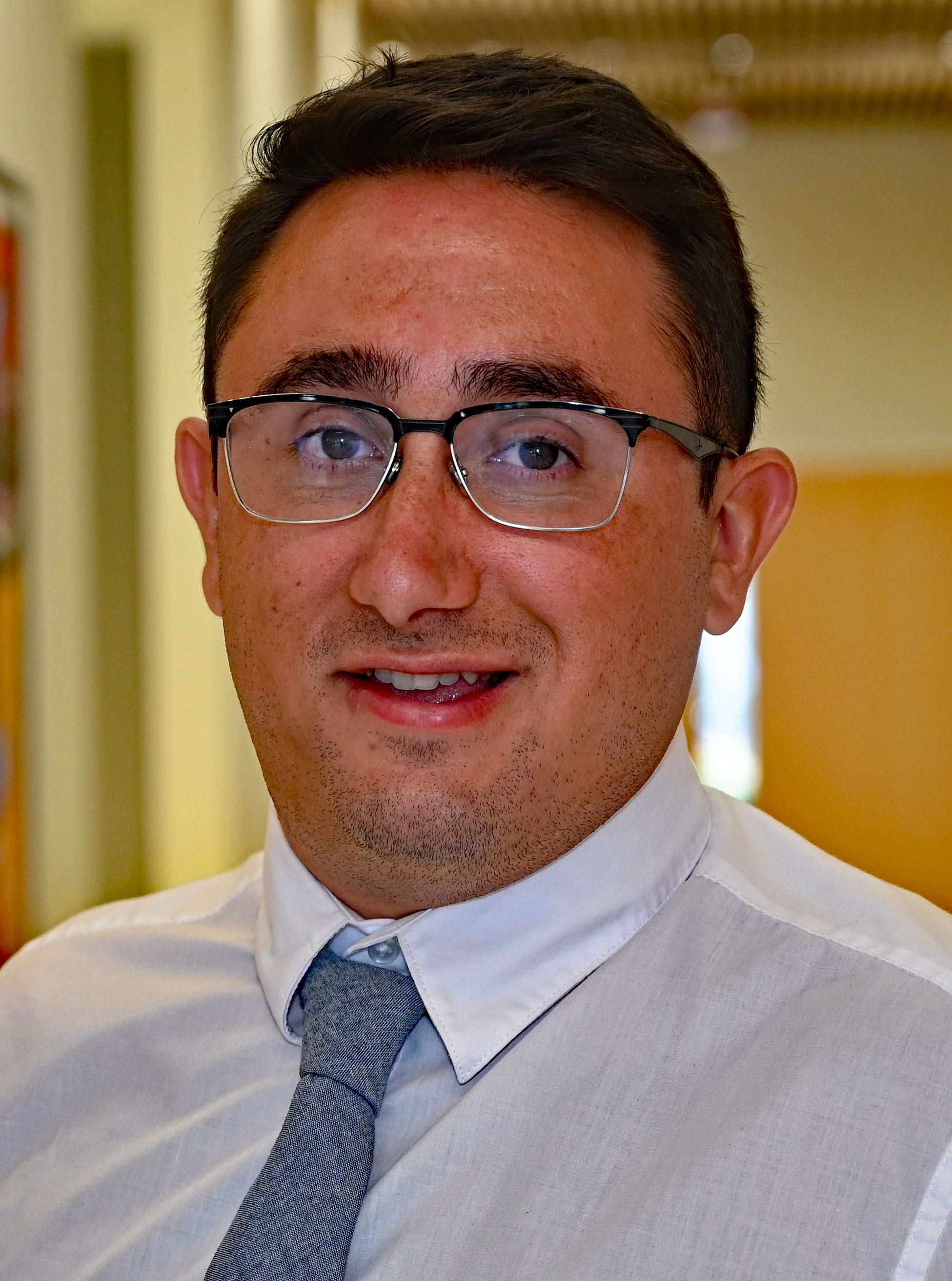 Corey Hoffman
Coordinator – Academic Programs
Rowan University / Rutgers – Camden Board of Governors
Bio
Corey serves as the Coordinator – Academic Programs for the Rowan University / Rutgers – Camden Board of Governors. In this role, Corey oversees the administration, strategic partnerships, data collection, and evaluation of the Joint Board's existing academic and workforce training programs. His work also focuses on the development of new workforce training initiatives and special projects at the Joint Board.
Corey received his master's degree in public administration from the Fels Institute of Government at the University of Pennsylvania in 2020 and a bachelor's degree in Political Science from Virginia Tech in 2011.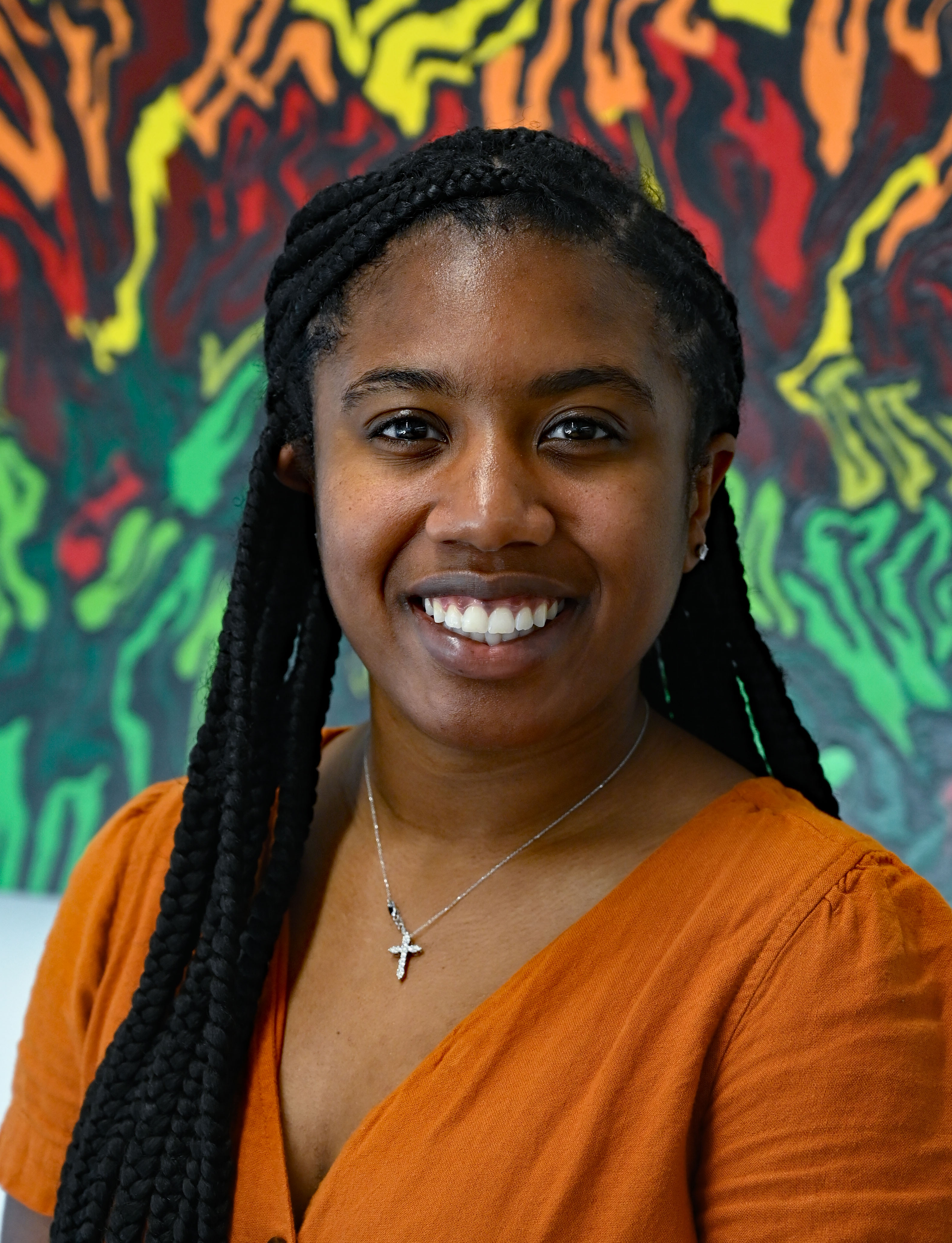 Crashell Allen Crashell Allen, M.Ed., M.S., CCC-SLP
Public Health Analyst
South Jersey Institute of Population Health
Bio
Crashell Allen, M.Ed., M.S., CF-SLP is a Speech Language Pathologist Clinical Fellow. She works as an Speech Pathologist for Burlington County Special Services School District full time. She currently holds two master degrees in Speech Language Pathology and Higher Education. She received her Bachelor of Arts in Speech Language Hearing Science in 2018 and a Master of Education in Higher Education with a concentration in Leadership Development in 2020 from Temple University. And received her Master of Science in Speech Language Pathology from Baylor University in 2022. She has 3 years' experience in event planning, budget management, supervisory experience, food bank management, and website development.
Ms. Allen serves as a part-time Public Health Analyst at Rowan University with the South Jersey Institute of Population Health (SJIPH). In this role, she supports the Co-Leads in coordinating and organizing materials for the research funding initiative. She coordinates, meets and works with appropriate personnel and community stakeholders. Ms. Allen helped organize and plan the Sandbox event that supports project groups with their proposals.
Yuhan (Betty) Cui, M.S.
Data Analyst
South Jersey Institute of Population Health
Bio
Betty Cui earned her master's degree in Biostatistics from New York University in 2023 after completing her bachelor's degree in Nutritional Science at the University of British Columbia in 2021. Betty had many experiences in public health research, focusing on disease outcomes and health disparities. She now serves as a part-time Data Analyst at the South Jersey Institute of Population Health (SJIPH), where she plays a pivotal role in developing and maintaining analytic datasets for various research projects within the institute, including prospective surveys, study data, clinical trials, and qualitative data.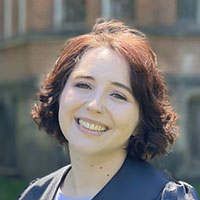 Emily Herrberg, BS
Operations and Research Coordinator
South Jersey Institute of Population Health
Bio
Emily Herrberg graduated from Ohio University in 2021 with a BS in Biochemistry and minors in Biological Sciences and Japanese. She is currently attending Temple University to receive her MPH in Epidemiology.
At Ohio University, Emily was involved with multiple organizations. During her three years in the Holub laboratory of Chemical Biology, she was involved in various projects and led a team of undergraduates. Further, Emily was involved in the peer health promotion organization POWER/GAMMA. During this time, she helped organize events, create educational materials, and teach health programs to students at the University. Her programs focused on drug and alcohol safety, women's health, and sexual health. Additionally, she volunteered in hospice care and worked in home health care where she helped advocate for clients. Her work in POWER/GAMMA and as a volunteer led to her interest in public health, public health administration, and epidemiology.
In joining the South Jersey Institute for Public Health (SJIPH), Emily assists with coordinating and organizing materials relating to research funding. In addition, she helps to plan, facilitate, and lead both virtual and in-person functions such as the annual Sandbox event.
The oversight committee plays an integral role in establishing and leading the inaugural funding cycle of SJIPH by providing key support to the co-leads in the call for proposals, evaluation process, and dissemination efforts. The committee brings diverse expertise and invaluable local and regional perspectives that are vital to this initial funding process.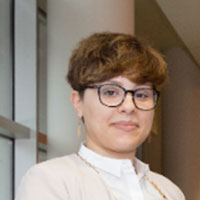 Gladys Antelo-Allen
Associate Director of Education and Training,
Camden Coalition
Bio
Gladys Antelo-Allen currently serves as the Associate Director of Education and Training within the Field Building & Resources department at the Camden Coalition. In this role, Gladys provides subject matter expertise in the development of content and curriculum related to complex care, facilitates trainings, and offers expert advising to health systems and community-based organizations both locally and nationally through technical assistance partnerships. Before this role, Gladys worked as a Senior Nurse Care Coordinator within the Population Health Initiatives at the Camden Coalition working with patients experiencing complex health and social needs. Gladys engaged patients in the community to meet their goals and worked with health systems and partners to provide coordinated, high-quality care. During that time, she also co-developed the COACH engagement framework and RELATE supervisory model. Gladys uses her experiences in the field engaging with patients and systems, to help coach and train other organizations and professionals. A Licensed Practical Nurse by training, Gladys graduated from Lincoln Technical Institute in 2012.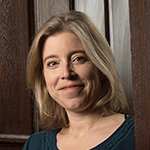 Sarah Allred, Ph.D.
Associate Professor, Department of Psychology
Director, Senator Walter Rand Institute for Public Affairs
Sabbatical June 2022 – August 2023
Rutgers University-Camden
Bio
Sarah Allred, PhD, is Associate Professor in Psychology at Rutgers University – Camden, and came to the University in 2009 after three years of postdoctoral research at the University of Pennsylvania. Dr. Allred earned her Ph.D. in Neurobiology and Behavior from the University of Washington. She also holds a BS in Applied Physics with minors in mathematics and philosophy from Brigham Young University in Utah.
For her primary research on the relationship between visual perception and memory, Dr. Allred received the National Science Foundation's CAREER Award. She also teaches courses on research methods, experimental psychology, and perception and evolutionary psychology; she is a past recipient of both the Chancellor's Award for Teaching Excellence and the Presidential Teaching Award.
Broadly, Allred's academic research approach is to find sensible and useful interpretations of large and noisy data sets through computational and statistical modeling techniques. This includes research projects: (1) Bayesian modeling of publicly available local area health data (funded by RWJF and UW-Madison ); (2) Predicting an individual's health from objective and subjective measures of neighborhood quality; (3) How population vs county-based analysis of data affects the utility of Community Health Needs Assessments; (4) Leveraging big data to benefit small communities (funded by RWJF).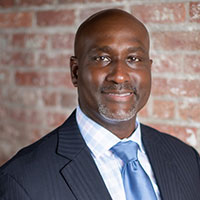 Darrin W. Anderson, Sr., PhD, MS, CSCS
President & Chief Executive Officer
Urban League of Philadelphia
Bio
Dr. Anderson is the President and CEO of The Urban League of Philadelphia (ULP). The ULP has worked since 1917 to empower underserved communities in Philadelphia to secure economic self-reliance, parity, power and civil rights. Specifically, ULP's programs and initiatives work to spearhead workforce development, encourage entrepreneurship, provide housing counseling, increase health and wellness, educate youth, and bolster civic engagement. Darrin earned his BS and MS from the University of Delaware and a PhD in Applied Kinesiology from Temple University. He completed a Clinical Cardiopulmonary Rehabilitation Internship at Christiana Care's Eugene DuPont Preventive Medicine & Rehabilitation Institute.
Darrin is the former chair of the US Regional II Health Equity Council; serves on the NJ Governor's Taskforce for Cancer & Chronic Disease Prevention and a board member of the Advocates for Children of New Jersey. His research interest is in pedagogy, exercise science, health policy and equity. He has a professional interest in non-profit leadership, fund development, youth development and community engagement.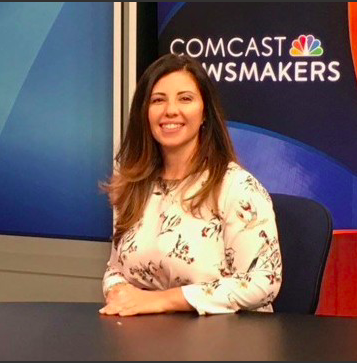 Carly Melchert
Executive Director
Meals on Wheels of Salem County
Bio
Carly Melchert serves as the Executive Director of Meals on Wheels of Salem County (MOWSC). For 40 years, MOWSC has served home delivered nutritious meals and the comfort of friendship to home-bound senior and disabled residents in Salem County, delivering between 35,000 and 40,000 meals to clients throughout the county annually and engaging a network of volunteers who drive more 60,000 miles and provide over 5,000 hours of service per year. Her visionary leadership style along with a deep knowledge of community resources affecting seniors, has elevated MOWSC to be lauded as
The Best Organization
and
Best Service Benefiting Adult
by the Salem County Chamber of Commerce several years in a row.
Carly holds a bachelor's degree in Health Promotion and Fitness Management form Rowan University.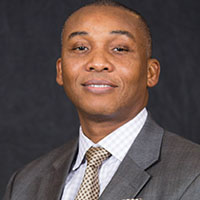 Paschal Nwako Ph.D., MPH, HO, CHES, REHS, DAAS
County Health Officer & Public Health Coordinator
Camden County
Bio
Dr. Paschal Nwako currently serves as the County Health Officer & Public Health Coordinator for Camden County Department of Health. With direction from the Board of Commissioners, Dr. Nwako develops and administers a wide range of public health programs including, but not limited to, environmental health services, maternal and child health services, public health nursing services, infectious and chronic disease control services, public health laboratory services, and health education services. He is responsible for all 37 municipalities within Camden County as their general agent to enforce their health ordinances and health laws of the state and federal government. Dr. Nwako serves as the key public health representative in the local community, promoting the use of local health services, advocating for public health policy initiatives with local and state policymakers, and aiding local public health education and promotion initiatives. In addition to listed services, the Office of the County Health Officer also performs grant reviews and approvals for public health agencies, organizations, and entities in the county.
Dr. Nwako also aids and assists the New Jersey Department of Health and collaborates with the State in county emergency preparedness response and planning, including implementing orders of isolation, quarantine, or emergency legal measures required.
Dr. Nwako participates in developing and reviewing local emergency plans and serves as the spokesperson to the media, public, and medical community in a public health emergency. Dr. Nwako coordinates the evaluation of public health services, problems, and needs of the public and works with community groups to help them recognize their public health problems and methods of solving them. Dr. Nwako coordinates the development of grants, operational budgets, performance goals, outcomes, and measures that grant-related program activities are implemented per program specifications outlined by the grantor.
Dr. Nwako obtained his Ph.D. in Health Sciences from Seton Hall University. Master's degree in public health from the University of Medicine and Dentistry of New Jersey, now Rutgers University. Dr. Nwako is a Registered Environmental Health Specialist, Licensed Health Officer, and Certified Health Education Specialist in public health practice. He advocates for public health and has worked in the field of public health for over 25 years.
Dr. Nwako is a Diplomate of the American Academy of Sanitarians. He received the National Environmental Health Association Certificate of Merit for contributing to Public Health in New Jersey, United States, and Public Health outreach in West Africa. He received the NJEHA President's Award and the City of Philadelphia Excellence in Public Health Practice. He has served on many public health boards, including the New Jersey Association of City & County Health Officials, the New Jersey Prevention Network, the Public Health Management Corporation Philadelphia, and the Rowan SOM Advisory Board. He received the 2016 New Jersey Local Boards of Health Association Certificate of Recognition and the 2017 NJ Health Officer of the Year Award.
Dr. Angela K. Beale-Tawfeeq, Ph.D., M.P.H.
Associate Professor
Rowan University
Bio
Dr. Angela K. Beale-Tawfeeq is an Associate Professor, former chair and current Program Coordinator of the Health/Physical Education, Teacher Education (HEPETE) Program, in the Department of Science, Technology, Education, Arts, Mathematics, and Movement Education (STEAM), in the College of Education, at Rowan University. Additionally, Dr. Beale-Tawfeeq has served as the Program Director of the Kinesiology Physical Activity Program, in the College of Public Health at Temple University and has been recognized nationally for her youth development, aquatic-physical activity programming. Dr. Beale-Tawfeeq received her B.A, in English and M.S. in Therapeutic Recreation from Howard University, in Washington D.C., and her doctorate, in Physical Education, Teacher Education, from the Florida State University, in Tallahassee Florida. Dr. Beale-Tawfeeq's interest in addressing health disparities in the African American community, promoting equity and social justice via water safety and drowning prevention in historically excluded and underserved communities, and her desire to confronts health and physical activity disparities, social justice, and other disproportionate inequities in society, aquatics, and education, redirected her professional focus toward the inclusion of public health issues. Dr. Beale-Tawfeeq went on to receive her Master of Public Health, in Community Health with a global perspective, from Arcadia University, Glenside, PA.
Dr. Beale Tawfeeq's belief as a educator and a researcher is grounded in her mission of "building bridges to break down barriers" in communities, a trend that was established during her developmental years, via personal, educational, and physical activity experiences.
Dr. Beale-Tawfeeq currently serves as a member of the American Red Cross, Scientific Advisory Council, Aquatic Sub Council, Director of Education and Research for Diversity In Aquatics (DIA), a non-profit 501 4c organization, whose mission is to save lives and reduce the incidence of drowning through global efforts. Additionally, she founded End Needless Drowning, which specializes in aquatic physical activity-based youth development programs in underserved communities, K-12 school districts, and community-based organizations. Dr. Beale-Tawfeeq's research, grant writing, and academic pursuits have included, community health and the evaluation of culturally competent physical activity programs, drowning prevention and water safety among African American and Latino populations, youth development, service-learning and culturally responsive pedagogy in K-12 health and physical education, and advocacy for programs and policies that will improve health conditions in African American and Latino communities. Dr. Beale-Tawfeeq has been recognized with several national awards and honors, presented on the international, national, regional and local levels, and has been published in several refereed journals. Presently, Dr. Beale-Tawfeeq seeks to examine the social, cultural, and structural determinants of health, physical activity, and education and aims to dismantle health and educational disparities, and establish racial equity to cultivate understanding and change.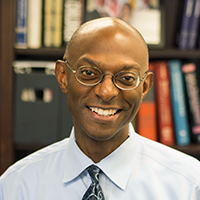 Anthony Welch, MBA
Vice President of Government and Community Relations
Cooper University Health Care
Bio
Anthony Welch serves as Vice President of Government and Community Relations at Cooper University Health Care. Anthony provides strategic guidance on public policy issues affecting health care and Cooper, and helps to oversee Cooper's advocacy efforts in connection with legislative, policy, and regulatory initiatives.
Prior to joining Cooper, Anthony served as Director of Policy and Strategic Planning for the New Jersey Department of Health. Previously, Anthony served as a senior policy advisor in the Office of Governor Chris Christie. He has also served as Vice President and Chief Operating Officer for Newark Now, a community organization co-founded by Senator Cory Booker. In addition, he has served as a program officer at The Nicholson Foundation, as a project coordinator at Rutgers University, and as President of the national youth leadership organization Do Something, Inc. Anthony received his undergraduate degree in Biochemistry from Rutgers University – New Brunswick, and a MBA from Rutgers University – Newark.
Past CoLeads & Oversight Committee Members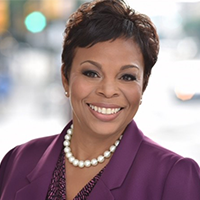 Dana Redd, MAHS
CEO / President
Camden Community Partnership, Inc.
Bio
Dana Redd is President/CEO of Camden Community Partnership, Inc. a private nonprofit organization whose mission is to serve as the catalyst for the preservation and growth of a vibrant Camden. In this role, Ms. Redd is the key management leader responsible for implementing the strategic plan and managing a diversified special project portfolio, including neighborhood initiatives, public infrastructure, and business development.
Dana has worked in various positions from local government to the New Jersey State Senate, most recently serving as CEO of the Rowan University/Rutgers-Camden Board of Governors. As former CEO, Ms. Redd was responsible for board operations, construction, and management of a 95,000-square-foot Joint Health Sciences Center. Ms. Redd worked to develop programmatic and policy initiatives that reflected the Board's mission and overarching objectives of education, economic development, and civic engagement.
While serving as Mayor of Camden, she successfully transitioned the city from state takeover to local control. Camden emerged as a national model for urban recovery in America during her tenure. Redd rallied a coalition of citizens, community organizations, faith-based leaders, businesses, universities, healthcare providers, state officials, and local government entities to improve the quality of life for Camden residents.
Dana Redd is a graduate of Rutgers: The State University of New Jersey (Camden Campus) with a Bachelor of Science degree in Business Studies. She holds a Master of Arts degree in Human Services Administration from Lincoln University.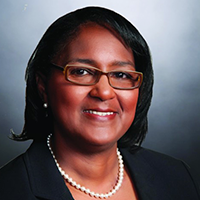 Sheila Roberts
President
Cooper Lanning Civic Assocation
Bio
Mrs. Roberts has served as the President of the Cooper Lanning Civic Association for the past 16 years. Previously, she taught for 10 years in the Camden City Public Schools.
A lifelong Camden resident, Mrs. Roberts volunteers her time by contributing to food banks and homeless shelters, and providing clothing for the needy. In addition, she is a committed community partner for the Camden Cooper Lanning Promise Neighborhood Initiative, which focuses on creating opportunities for children and families, who live within the Cooper Plaza and Lanning Square communities.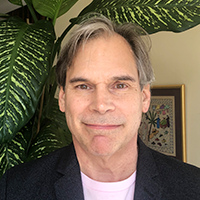 Robert R. Weaver, PhD
Professor
Rowan University, School of Health Professions
Bio
In 2016 Robert Weaver joined the faculty of Health and Exercise Science at Rowan University, after serving as a faculty member in Sociology at Youngstown State University and in Health Sciences at Ontario Tech University.
A graduate of the University of Connecticut, Dr. Weaver has taught numerous classes in Sociology and the Health Sciences and Community Health, and has engaged in a variety of public health and healthcare research projects using a variety of research approaches – quantitative, qualitative, and community-based. His main interest lies in examining how social conditions shape individuals' health and well-being, and most recently has examined the prevalence and dimensions of food insecurity among university students.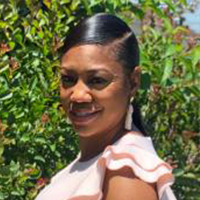 Tysha Saffold, MSN, RN, PhD
Assistant Professor
Rutgers School of Nursing – Camden
Bio
Dr. Tyshaneka Saffold is an Assistant Professor at the Rutgers University School of Nursing-Camden. Dr. Saffold is an advocate who is passionate about improving the health of those in underserved populations. Her core values shape her philosophy of nursing: everyone deserves to be treated with kindness and compassion regardless of race or socioeconomic status. Her service relates closely to her commitment to ensure fair and equitable service to all regardless of their income level. Dr. Saffold volunteers both locally and internationally, providing free health and education services to community members.
Dr. Saffold's program of research is health disparities in urban populations; prevention of both social and racial injustice; impact of poverty on health; and improving the health of vulnerable populations. Dr. Saffold has been a nurse for 18 years, with clinical expertise in the areas of cardiac care, community health, geriatrics, and leadership. Currently, her research centers on social determinants of health; particularly health disparities, social injustice, racial injustice, and inequalities in healthcare.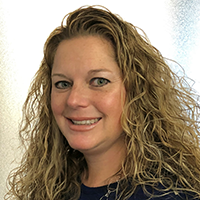 Megan Sheppard, MPH
Health Officer
Cumberland County Department of Health
Bio
Megan has worked in the Public Health field since 2006. Prior to that she worked in the Health and Wellness profession for 6 years. Megan is currently the Health Officer for the Cumberland County Department of Health and oversees all aspects of the Health Department, which includes assuring that all programs meet New Jersey Department of Health standards, and that the department stays true to their mission of being dedicated to the promotion, protection, and improvement of the public's health.
Megan combines her health and wellness and public health experience when working to achieve healthier outcomes and lifestyles for Cumberland County residents. She holds a Master of Public Health from the University of Massachusetts, Amherst and a Bachelor of Arts in Health and Exercise Science from Rowan University. In addition to being a licensed New Jersey Health Officer, Megan is a Certified Health Education Specialist through the National Commission for Health Education Credentialing.